**NEW**
Couples Coaching Program
[Exclusively For LGBTQ couples]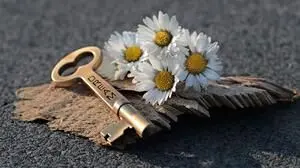 Energy Healing + Couples Coaching = Accelerated Results
Success Guaranteed. *
---
In 5 weeks (or less), you will be able to clearly decide whether your relationship is aligned with your truest desires of what you want to experience long-term in a partnership physically, emotionally, spiritually, and financially.
What you DESIRE -- you DESERVE!
---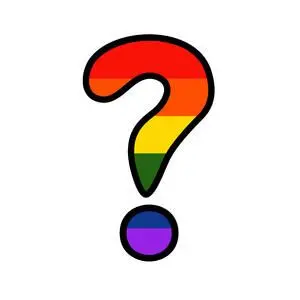 Is she/he/her/him/they/them the ONE for you?
What if you could find out FOR SURE if you were in the right relationship?
---
Whether you are just starting in your relationship or together for years, couples coaching can save you a lot of unnecessary misunderstandings with your person. You learn how to use your voice while still valuing your person's voice in the relationship. With this type of coaching, you immediately gain access to tools that can help navigate current (and future) challenges. You'll learn how to communicate better with each other while still maintaining each other's boundaries. You'll also figure out if you are indeed in the RIGHT relationship for yourself.
The curtain is pulled back and the truth will be revealed.
Commit to 5 sessions and determine if you should keep working on the relationship or if you should let the relationship go.
---

Who is this program for?
1. Couples who are at a crossroads in their relationship and need help figuring out if they should work on making things better, or are better off ending the relationship.
2. Couples who have only been together for a few months want to make sure they are not wasting their time.
3. Couples who want to strengthen their relationship using the right relationship tools.
---


If you both decide to stay and make it work after completing this program, you will have full unconditional support in couples coaching PLUS, the rejuvenation tools you need to create a healthier relationship moving forward.

If you mutually decide to end the relationship, this couples coaching program will help you navigate the transition. You both will be leaving the relationship with extreme clarity regarding who your IDEAL PARTNER really is and you will now be able to attract that perfect person for you.

By the end of week 5, your relationship will have transformed right before your very eyes because you chose to actively participate in your healing.

This is a personal invitation to all LGBTQ couples to sign up.

If you are looking for a couples coaching program designed to deliver results, this is it!
---
In your couples coaching program, you will ...
Create a vision for your relationship. It doesn't matter what stage you're in (honeymoon stage, dating, getting serious or, ten years in) – every relationship could use a POSITIVE boost. It does a disservice to your relationship not to PAY ATTENTION to what your needs are.
Complete a comprehensive "Ideal partner checklist" that highlights VERY SPECIFIC traits you are looking for in a partner. In addition, you will learn how to BECOME an ideal partner.
Learn how to "Shift the energy" in your relationship with ONE SIMPLE PROCESS. You might be surprised when you find out what the process entails and how EASY it is. You'll wonder why you didn't make the connection before now. It's OK. Once you learn this process, your relationship will immediately shift.
Learn about the "Five Laws Of Successful Relationships" and how to apply them in your relationship.
Learn how to "Fight fair" during disagreements so things don't get out of hand.
Learn how to "Eliminate long-term built-up resentment" that may be sabotaging your relationship.
...and so much more!
To sign up for this Couples Coaching Program, you must fill out a questionnaire to pre-qualify. It must be determined that you are really ready to do the work and will be committed to the process. Once you return the questionnaire, you will be contacted for the next steps and a start date. Click here to request the questionnaire.
Please note there is a financial investment involved and if you are not in a position to invest in your relationship at this time, please wait until you are able before requesting the questionnaire. The fee for this program is included in the questionnaire. This isn't typical "marriage/couples counseling" so let go of the notion that you will be paying a co-pay comparable to going to a therapist who takes insurance. This is not that. This is much more ROBUST than that and the results are accelerated; as such, the fee for this program reflects the value and the guaranteed results. Coach Kerri subjectively reserves the right to accept only couples who pre-qualify for the program based on criteria put in place to see if you and your partner are good candidates.
---
■ Success Guarantee ■
If a shift in your relationship isn't apparent after the first 3 sessions, you may request a refund for the remaining sessions in your contract.
* Success Guarantee Policy: You will only be charged for the 3 sessions you've had and 75% of your remaining balance will be refunded if you paid in full upfront. If you are on a payment plan and have paid in full for the first 3 sessions, you will no longer be responsible for payment of the remaining 2 sessions. In both scenarios, you will be released from your contract effective immediately with no further action required from all parties involved. The refund will be issued if you have actually completed all the couples coaching program's homework assignments, shown up to all of your sessions, and actively participated in the process, in addition to completing the energy healing portion of the program -- if you STILL have not experienced a shift after that, you absolutely deserve a refund. There are accountability benchmarks integrated into the program that will illustrate if you have really done the work. This program is for serious participants only. Please do not sign up with the intention of "faking it" just to get free couples coaching. The success guarantee policy will be void subjectively if it becomes apparent that you tried to simply get free couples coaching, but did not intend to do the work. Coach Kerri is in the business of creating REAL transformation for individuals and couples and you and your partner will hugely experience that only IF you do the REAL work.