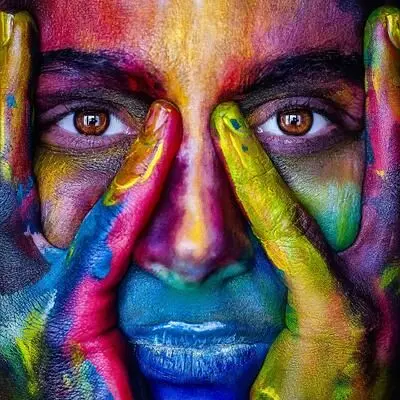 RELEASE EMOTIONAL BAGGAGE NOW!
Time to move on from what no longer serves you like -- self-sabotage, harsh self-criticism, and emotional trauma.
Are you still getting caught up in the past, wishing things were different, worrying about the future...are you losing sight of living in the present? Are you unable to use your voice?
Do you need a NEW plan for your life, a BETTER plan, a plan that actually WORKS?
This IS the moment.
If the concept of I DESERVE has become lost in translation somewhere along the way... and you're stuck in a cycle...same stuff, different day, then you've arrived in the right place.
It's time to break the cycle.
Get out of EMOTIONAL turmoil and get YOURSELF back.
---
Imagine a transformation so POWERFUL, so on point, so amazing, so life-changing, so liberating, so fulfilling, and so WORTH IT.
---
Explore the benefits of my signature coaching program and say YES to YOU |finally|
Name: "From Wounded Soul to Master Manifester"
This coaching program goes in-depth with a step-by-step process designed to help you RELEASE emotional baggage and negative trapped emotions.
Inside the process, you will also learn how to be UNAPOLOGETIC about self-celebration, self-care, and self-love.
RECLAIM your personal power.
What you DESIRE -- you DESERVE!
Most clients experience breakthroughs in their very first session.
This program combines soul-driven life coaching and healing as well as hands-on coaching exercises using real-world scenarios.
Accelerate your healing with a complete set of hand-outs, checklists, and worksheets designed to aid in your manifesting process.
---
This program incorporates coaching tools, energy healing, and real-world strategies for navigating your personal struggles including reactivating your personal power, releasing emotional baggage and negative emotions as well as ways to practice radical forgiveness.
This program also focuses on increasing self-love -- this changes the game for you AUTOMATICALLY & almost IMMEDIATELY.
In addition, you will learn a series of unapologetic ways to self-celebrate and practice self-care daily (no matter how busy you THINK you are).
---
Your coaching sessions can be
LIVE
in person, on the
PHONE
or
VIRTUAL
(facilitated via Skype or
Zoom.us
). In-person sessions are currently available in Los Angeles, Long Beach, Orange County, San Diego, and Las Vegas.
* If you live outside of Southern California and Las Vegas but would like to meet in person for a Coaching Session, custom arrangements can be made. Please request more information and include your city/state when you click for more information below.
---
Schedule a FREE 45 minute Rapid Change coaching session by
CLICKING HERE
to learn more about coaching with me and to gain some clarity around your goals.
---
To accelerate your results, you can skip right to the signup process by completing your non-refundable deposit of $250 to secure your spot. The receipt of your deposit starts your onboarding process. Once you complete your deposit, keep an eye on your email for your WELCOME EMAIL with instructions on what to do next. A comprehensive client intake form, digital welcome kit, and coaching contract with a link to schedule your first session will also be included in your welcome email.
**VIP Intensive Coaching Sessions are also available as a part of this program.
Ask me about the VIP upgrade during your FREE 45 minute Rapid Change coaching session. Click here to schedule.
---
What's included in your Signature Coaching Sessions?
1-on-1 coaching and Emotion Code energy healing provided by Coach Kerri
Hands-on exercises using real-world scenarios
Coaching homework and follow-through items to keep you accountable
Weekly or Bi-Monthly meetings
Daily check-ins via text/email/Whatsapp
Emergency laser coaching sessions
COMPLIMENTARY access to ALL Teleseminars/Webinars and Workshops while you're a client
A comprehensive set of hand-outs, checklists, and worksheets
After-care solutions for healing sessions
PLUS --- REALLY COOL SECRET BONUSES TOO!!
This program works because you have an accountability partner and coach that wants to see you succeed no strings attached.
---
For more information on signing up for the "From Wounded Soul to Master Manifestor" signature coaching program, click here
If you're ready to take the plunge and want to get started ASAP, you can skip right to paying your deposit below by clicking the "Add to Cart" button. Your onboarding process will then begin.
---
---
A self-study version of this amazing program is also available!
Instead of meeting in person or virtually, you get content digitally via email, video, and text/Whatsapp. You can complete all the coaching exercises in your own time, at your own pace.
Your emails will have everything you need including videos, interactive exercises, real-world examples, workbooks, and more!
BONUS: You have access to me via office hours I reserve just for you weekly. I make myself available to answer all of your questions personally and IN REAL TIME.
From Wounded Soul to Master Manifester
~Signature Coaching Program~
A step-by-step process for healing unresolved emotional trauma and releasing negative emotions to tap into your PERSONAL POWER so you can make more money, attract healthier relationships, and achieve ideal health and wellness goals.
---
Other SoulDriven services available

SoulDriven Couples Coaching
SoulDriven Love Couples Coaching - Click HERE! (In-person and Virtually)
---

SoulDriven Training
Life Coach Training Program - Click HERE! (In-person, Virtually, Online - Self Study)
Time Management Training - Available for private and public organizations/nonprofits/charities nationwide - Click HERE! (In-person and Virtually)
---

SoulDriven Speaking
Conferences (In-person)
Workshops (In-person and Virtually)
Retreats (In-person)
Meet-up groups (In-person)
Event Host (In-person)
For more information on booking me as a speaker for your next event, Click HERE!
---
---

Questions? Fill out the form below.