"Since workin' with Coach K., I have been able to visualize my goals as well as recognize my passions and conquer the elements within my personal growth that I know are necessary to overcome to live MY BEST LIFE. Coach is exactly who she presents herself to be on FB, the radio show, and in-person one-on-one and group workshops. She is a powerful, insightful, sweet, and inspiring woman with a wealth of knowledge, both spiritual and natural. I honor, love, and appreciate her for ALL of her contributions to the universe. Kerri is an amazing, phenomenal, and gifted Life Coach! She is a superb choice for escorting you to personal greatness<3 <3" ~Karen Patterson, San Diego, Ca
"Thanks, Ms. Kerri for being there for me this past year. I've grown so much while in Iraq, I wouldn't even recognize myself anymore. I already had Self Love, Self Respect, Self Happiness.....but sweet one, it's grown beyond what I could ever imagine. The beautiful thing now also is that I am with a Respectful, Amazing ♥ of Mine that pushes herself, myself, and Us into a positive direction. She wasn't what I expected nor prayed for, but she is Who God intended for me to have all along. Sometimes I thank God for unanswered prayers and situations that push you to be a better person than you were yesterday : ) Much Love & Mahalo." ~Name Withheld (Female Soldier Stationed in Iraq)

"I highly respect Kerri R. Smith and based on working with her as a colleague, whether it's launching a new business venture or helping someone upgrade their life, there's a common thread you'll find in whatever Kerri R. Smith does - and that's her passion to bring out the best in people and companies she works with while personally maintaining an empowering life." ~Ron Broussard, Atlanta, Ga (Life Coach)

"I hired Coach Kerri to jump-start my career as a Life Coach 2 years ago. She was extremely knowledgeable, supportive, and insightful. We clicked immediately because of the passion and excitement we shared for coaching. To this day, Kerri still mentors me and gets me energized every session. I would highly recommend Coach Kerri to anyone." ~Jennifer Iaonole, Philadelphia, Pennsylvania (Life Coach)

"Kerri R. Smith is the most motivating person I've ever known. She has an unparalleled ability to inspire women to dream and achieve their greatest goals, taking an active interest and role in their success. Kerri encourages with both with her words and the example she sets. I couldn't recommend her more highly as a coach, a colleague, or a friend." ~ Candy Parker, Founder & Editor-in-Chief, GAY e-magazine ( www.gay-e-magazine.com )
"Being led to Coach Kerri has been a wonderful gift! Her thought-provoking, the non-judgmental approach has allowed me to go deeper into myself and examine the things I truly want to achieve in my career & my life. It takes work and she's right there with me each step of the way! Her useful information and beneficial skills are priceless!" ~Tina Luciano, Washington, District of Columbia

"Kerri R. Smith is an extraordinary woman with amazing ambition and energy. It's funny how she can touch other's people's lives through cyberspace. I felt a connection with her and looked up to her as a mentor...boggling her with questions about sexuality and more...before she began her career coaching path. As fate would have it we would meet outside of the cyber world and randomly on the streets of Miami. I am not sure if she knew it, but I felt that she would be a part of my life, and now, not only do I consider her an inspiration but she is also a friend.
I have been a guest of her show twice and enjoyed every minute of it. I love listening in as well as receiving her uplifting Facebook messages. Kerri is a beautiful spirit and I am grateful that she has found her calling as a Life Coach...watch her as she soars!" ~ Nikki Brown, Los Angeles, Ca
---
"Coach Kerri is one of the most supportive people I know! She is is a fantastic coach. She is always there to help not only her clients but other coaches as well. She is informative, intelligent, and very inspirational." ~ Robin Mills, Atlanta, Ga
---
"I have known Kerri since I was 18 years old and have been coaching with her for a while now. Working with Kerri I have grown and learned so much. I am nowhere near who I was just a year ago. I have found myself and I keep learning so much. I look forward to every session that I have with Kerri and she has touched my life in so many ways. She has helped me to find my purpose in life and has always shown unconditional love. She has always helped me and pushed me to do my very best. She supported me and never judged me. I have become more than I ever thought I could be since I started working with Kerri. I have also had the honor to talk on her show a few times and I listen to it all the time. Her show has been very helpful to me as well. It's a place to hear and learn other powerful women's stories and also a place for me to share my stories and help others. I would and have recommended Kerri to my friends."
~Helen P., Pensacola, Fl

"You are a Genius!!!!!!!!!!!! My day is going absolutely great! A few great things have happened since our last session. I have started practicing some of the things I have learned in our first session and you would not believe - it has already started working!!!!!!!!!! Unbelievable! There are no words to describe you/your spirit! All I have to say is - you are who I needed! And you showed up! Thank God!" ~M. Williams, Orlando, FL

Review of my book, "Coach KerrIzms"
"Coach Kerri has an amazing connection to Spirit. The section on self-love is wonderful. I love the affirmations she sprinkles throughout the book along with the quotes and insights. Coach Kerri is a definite favorite of mine. I would recommend this book to anyone who enjoys Louise L. Hay, The Secret, or Julia Cameron's Answered Prayers. It's great for a quick mood-lifter or pick-me-up. And since it's all brief quotes and it's divided into short sections, it's very ADD-friendly. I recommend pausing to reflect on the statements that speak to you. And to answer the questions she poses. Kerri is a talented life coach and this book gives you a great taste of her wisdom, style, and positive energy. It's delicious!" --Josh Pack, writer for the web series Stuck With You ( www.stuckwithyou.net ) ~ Josh Pack, Lexington, Kentucky
Review of Relationship Rejuvenation Virtual Coaching Course
"I used the Relationship Rejuvenation program and it was eye-opening. My partner and I were having problems, serious problems and I decided to participate alone. It was the best decision for me. There were things I needed to learn alone. It's truly a wonderful process and you can do it at your own pace. Thank you, Kerri! (btw...my relationship is the best its been)" ~D. Rosales, Long Beach, CA
Review of Spiritual Virtual Coaching Course
"Coach Kerri's Spiritual Course has played a key part in my journey to be the best me that I can be. The course gave good guidelines, inspiration, and methods for being more in touch with myself. I love meditation. Meditation is something that I've wanted to do for some time and the course offers different methods to do so.....It is so refreshing... See More and rejuvenating. The course brought out many beliefs and thoughts that I had....and more, by allowing me to acknowledge and bring forth from within. Thanks, Coach Kerri for sharing." ~S.Dawson, New Mexico
"Namaste, Kerri! I thank you for your support and acceptance. You've been a powerful encouragement in such a short time, and I know that you will continue to be so no matter how many words we exchange. Yours always and fully. " ~D. Krauss, Fostoria, OH

2 years later ANOTHER testimonial from D. Krauss: " Thinking of you again! I still have some tidbits from our work together posted on my bedroom door. It may have been short but you shared some great words and feelings that I've continued to benefit from, feel valuable, and powerful. ♥ I had one of the first (if not the first) conscious experiences of my awareness being expanded out (WAY out) beyond my body while I was AWAKE on the phone with you! And your image/thought/feeling of me: "You're like...something 'giant'. "Soft-spoken with like this huge presence." I have that and some other things on that door. :-D"
"Thank you for appearing in my life at this specific time. Your encouraging words, MUSIC selection, and inspirational motivation lead me to find my balance." ~L. Isaac, Qatar, Southwest Asia
"Kerri is a compassionate coach and supporter who is always eager to learn and grow with her clients. She is unscripted, candid & authentic. Her warmth creates a safe place for emotional renewal and the constant reminder that we are perfect just the way we are!" ~R. Murray, Queens, NY

"When I tell people that I am speaking to a life coach they always ask-- what is a life coach? At first, it was hard for me to explain that I speak to someone that 'coaches' me about my life.... but Kerri has been the person that has been helping me organize my life. After losing my job and going through some personal problems, she has helped me deal with the emotions and has given me tasks that I need to do to get my life in order. I honestly can say that I miss her when I do not speak to her and I get excited when it is time to speak to her. She has been the person that I have been able to speak to that doesn't judge me, helps me see the better side of things, and makes me feel worthy. During these rough economic times and with no job, I find ways to pay for my sessions because I know it is an investment that will last me a lifetime : ) Thank you Kerri for being you and realizing your path, and letting other people's paths go alongside yours!!!!!" ~C. Gonzalez, Pembroke Pines, FL

"Kerri is a flexible, take-charge, results-oriented, out-of-the-box idea-generator and innovative marketer. Kerri possesses strong skills in both strategic planning as well as tactical execution. While driving results is always important, Kerri also proves to be a team player with an infectiously positive attitude. Kerri can easily break down silos and garner support to get her job done. Paired with her marketing expertise and understanding of people, Kerri is truly an asset to any company." ~T.Fives, Sunrise, FL
"Kerri's level of service and expectations of all those around her helps raise the bar. She handles big accounts and demanding contacts with perfection and creates relationships where clients enjoyed personal relationships as well as professional ones. If I was starting a new team, she'd be a top draft pick without question." ~J.Sumple, Fort Lauderdale, FL
---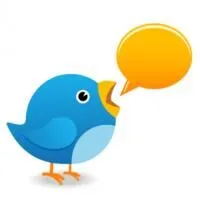 my novelist Thankful for @ CoachKerri who reminds me why it's important to push through even when I don't want to.
CB_CAL Love this woman! Inspires me daily! >>>>>> @ CoachKerri
I wish we had a CoachKerri in BR, La. She's the truth, I look forward to your tweets every day!!
symetta @ CoachKerri Thanks 4 all your advice and kind words each day...
jaymonet7 Tonight has been a good night! It feels good to break free & truly live MY truth! Thanks to @ CoachKerri you've been a BIG part in me getting here.
dewberryjuice @ CoachKerri Thank you so much, Kerri! Many many blessings! You are amazing.
AfroLez @ CoachKerri Tonight was my first time listening to (part of) your radio program. It was an insightful program. Thank You.
AleatheaDijon @ CoachKerri I wrote a song because of you "No More Sabotagin." Thx for all the motivation, inspiration, and positive energy.
kristensmith @ CoachKerri People needs to read your tweets from your spirit. Keep going :)
LondonGal1508 You're like my Twitter hero:)
RbwRltnshpCoach @ CoachKerri Congrats! Thanks for your gift to our community!
@ CoachKerri is changing lives every day by living her truth and gives tools to help you do the same.
@ iCurleta: Everybody should follow @ CoachKerri her tweets are on point." ~Blessings! :) That's a word. Yep & she's da bomb.
@ CoachKerri I show up daily somedays. If I don't Like the SHOW, that's when I tune into My Coach Kerri for some Coach KerrIzms & coaching : ) <3
@ CoachKerri I love love love your website!! Very very well done!!!
@ CoachKerri Great to hear people like you. Keep inspiring!
@ CoachKerri I love the spirit you show about how your BIG voice will inject hope into the world! I am proud of you!! Keep on with your message.
---
Kimberly Matthhees
Love IT! This is why WE have LIFE COACHES. It's So EASY to GET STUCK in LIFE. EMOTIONS are so POWERFUL they can Become OBSTACLES/ROADBLOCKS rather than Opportunities for GROWTH & CHANGE. A Life Coach Guides US Through LIFE'S SEASONS & LESSONS & Helps Us see a NEGATIVE as a POSITIVE & Shines a LIGHT on the DARKNESS. We Created OURSELVES: ) We Love YOU ♥ CoachKerri! ♥
Janeil Martin
You know... I knew nothing about Life Coaches until about 3 months ago. A friend I have known for a long time but haven't talked to in years contacted me. She has become a Life Coach and she has turned my world absolutely around! Every time I read something you have posted, it feels as if I have two Life Coaches. Thank you so much!
Alizia K. Davis I need your show to make it through the week. You should sell CDs, I know I would buy them.

Miriam D Young
I truly appreciate what you do...your words always come at a good time right when I needed them the most...many blessings to you!
---
Crystal Garcia-Jarman
Sometimes I feel like your posts are reading my mind. Thanks for that. When I'm lacking motivation, I find myself going to your page to get my mind where it needs to be. You need your own text messaging service so I could wake up to a great quote of the day :D
NeNe ReinventingMyself
I agree Crystal! No matter the difficulty in my life, Coach Kerri will post something which speaks to my very soul....always encouraging! Happy 2 be connected...wish I could afford your rates, lol!
Sky Shane
Thank you so much, Kerri, for the ad....my friend Ethan gave me your link and I have listened to your radio show and you're a true inspiration!
Carolyn Bryant
Beautifully spoken words. Victories achievement. Blessings & light.

Olivia Copeland
Kerri R. Smith rocked out on the G.O. Show today! Thank you!
I think there was a reason why I came across your page at this time in my life. Your motivational quotes help keep me focused on what my purpose is in this world so thank u for that...take care.~ EJ
Coach Kerri, I know you're a Coach for the LGBT Community, but Your Coaching Really Applies to EVERYONE In LIFE. We All Suffer Similarly in LIFE & LOVE & Have FAMILY & YOUTH Disappointments & Feel Prejudice in some way : ) ♥

Rachel Afi Quinn
Keep up the great work!
Latisha Bedford
I don't know you personally but out of all the ppl I have on my Fb page you seem to be the most real. Luv you Coach Kerri. I just wish I had it financially for you to help me but I live through your daily inspirations and posts. Keep doing you, Coach Kerri.
Ms.Kerri baby! I love you. Thank you for giving me the tools needed to continue. I am appreciative that you were a part of my story. Funny lady (AKA Ms.Rain) #Faith is Key
---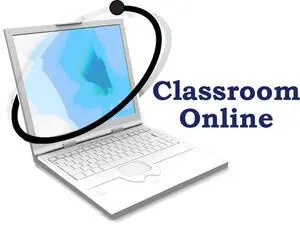 Review of "30 Days of Empowerment w/Coach Kerri" Program and Group
" 30 Days of Empowerment w/Coach Kerri is one of the best programs I have had the pleasure to be a part of. Kerri is such an amazing spirit and she supports each person every step of the way. All the tools that you would need to complete this course are available to you along with a bunch of extras. It seems more like a family on a journey together than a program. I'm so thankful to be a part of this vibration and I recommend this program to everyone. It is definitely Life-Changing, and Change is always Great!" - Keyz Cannon
"I have been trying to find the best words to describe how wonderful this lady Coach Kerri is and there just are not enough words to say it!! The strenuous sacrifice and undying determination to make sure interested people are receiving the best of service and inspiration is nothing short of miraculous! This line of work is tough and only the best of the best can balance it. Everything that you said would happen has been playing out before my eyes and I just can't believe how right and simple it is. Just surrender and let Coach Kerri! lol, All hail the queen! I love you unconditionally Coach! Keep rocking out!" Namaste, Jayne
"There is so much that I can say about Coach Kerri and the work that she does. I have been coaching and mentoring her for 5 years now. I have not always been the best client and I have been very hard-headed sometimes; however, she has always been there for me. I have seen myself grow in ways that I never thought in a million years I ever would. My life is a complete 180 from where I started. I have met so many of my goals and she has encouraged and empowered me in so many ways. Because of her, I was able to get back into college, start writing my 1st book, overcome many fears, take a stand for what I believe in, find my true LIFE PURPOSE, WAKE UP to my Spirituality, and so much more. She is more than a Coach to me. I have found a Sister, a supporter, a cheerleader, and so much more. There really are not enough words to say all that she has done. It has only been 5 years and I am looking forward to many, many, many more years to come. With Coach Kerri's help and coaching, I went from being what I thought was a hopeless, scared, good for nothing, foster child that was alone and had no self-love into becoming a DRIVEN, EMPOWERED, OVERFLOWING WITH SELF-LOVE, GO GETTING, CAN-DO ATTITUDE young woman. She helped to show me IT DOES GET BETTER. Take back the power in your life. If I can do it, so can you." - Helen Palyok
Review of 30 Days of Empowerment w/Coach Kerri Program and Group
"I've been trying to see how I can put into words how I feel about this program. So here goes. This group has been the most amazing group that I have been in for a while. Not only do we help each other but we also encourage each other in living out our dreams. What Coach Kerri has done and does with this group is beyond the call of duty. She has given us the most valuable resource that most people seek. If there's something that you want to achieve in life and need the help, this group WILL help you but you have to be WILLING to hold yourself accountable with your actions in reaching your goal(s). Coach Kerri is here to help you with reaching your goals. All you need to do is take that LEAP." - Tina Harada